Q and A with Unsellable Houses
Real estate mavens, design visionaries, business owners, HGTV stars and twin sisters Leslie Davis and Lyndsay Lamb are known for transforming one tough-to-sell home after another on their hit TV show Unsellable Houses. The sisters' talent for helping homeowners sell their lifeless, "unsellable" homes shone brightly on the big screen, helping them quickly become go-to experts for homeowners, designers and DIYers around the nation.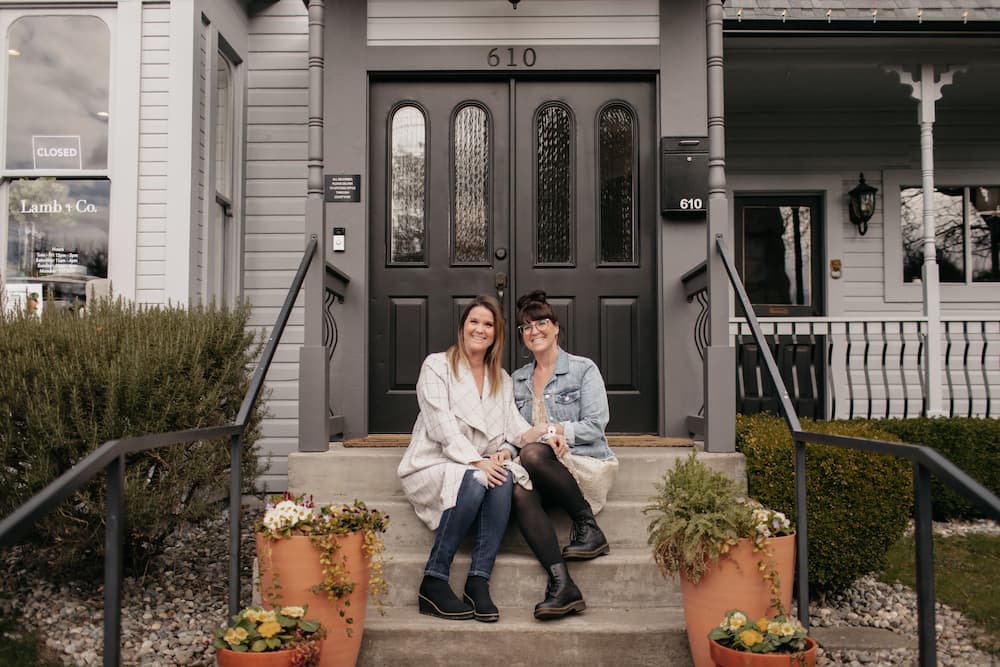 We're excited to host Leslie & Lyndsay at this year's show, they will be appearing Friday, August 12 & Saturday, August 13!
But, before you see them in person at the show check out these fun Q&As we asked them!
1. What tool should every homeowner own? A:
Impact drill (hand held drill) this is used for everything!
2. Are you a plant mama, or is your green thumb lacking? A:
Plants are our life in the PNW! Especially inside since we rain so much. We bring ALLL the plants inside….maybe too many!!!!
3. What's your favorite HGTV or DIY Network series? A:
Bargain Block, love those guys!
4. Best décor or home improvement app folks don't know about? A:
Sherwin Williams Color Snap Visualizer.
5. Best home purchase for under $100? A:
Ring Door Bell
6. What's the biggest DIY fail you've seen? A:
Peel and stick tile (WE HATE THAT)
7
. What are your best landscaping tips? A:
Use pots in your beds to refresh color on a seasonal bases
8.
What home trends are you loving? What styles do you think will emerge in the future? A:
Trends we love is the organic/ modern look. Love live plants in a home (Jungalo style).
Aug 10, 2022, 18:24 PM