SCAM ALERT FOR EXHIBITORS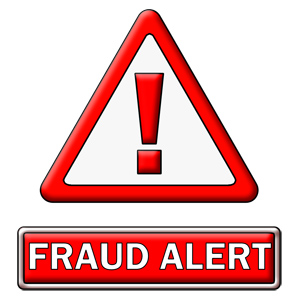 As per our privacy policy, Marketplace Events is a permission-based email sender. We do not share, rent, or sell any email lists.
Discount deadline: Monday, July 25, 2022
Trouble logging in? Contact Jill Zinkus 214.388.5722 ext. 1 or jill@gemsevents.com
Utilities
Electricity, Internet, Phone, Water & Drainage is provided by the Austin Convention Center and can be ordered here.
Discount Rate Deadline: 7/27/2022
Standard Rate Deadline: 8/6/2022
Floor Rate Applies: 8/7/2022
Please contact Exhibitor Services 512.404.4000 if you have any questions regarding services or ordering procedures.
WIFI 3Mbps per device is available throughout the building, free of charge
Food and Beverage Permit Application
Any exhibitor wanting to sample at the show must be approved by both Show Management and the Venue first. A sampling form and a Food & Beverage Permit application must be completed and sent to LucyF@mpeshows.com by July 29. The permit fee of $114 is due upon application submission. Contact Lucy for payment 816.601.2706.

Move-In Hours
Wednesday, August 10: 8:00 am - 7:00 pm (no drive in access on Thursday)

Thursday, August 11: 8:00 am - 7:00 pm No vehicles after 2:00 pm Thursday (hand-carry only)

Friday, August 12: 8:00 am - 11 am (no drive in access, hand-carry only)
Show Hours
Friday, August 12: 12:00pm - 8:00pm
Saturday, August 13: 10:00am - 8:00pm
Sunday, August 14: 11:00am - 6:00pm
Move-Out Hours
Sunday, August 14: 6:00 pm - 9:00 pm

Monday, August 15: 8:00 am - 12:00 pm
SCAM WARNING
There have been a number of spam emails offering our attendee lists. These are scams and the senders are unauthorized to use the Marketplace Events' name. These scammers are attempting to receive monies from exhibiting companies without providing anything in return. These emails are not approved by Marketplace Events, and Marketplace Events would never ask for bank information or other sensitive information over email.
CLICK HERE for more information.
DECORATOR KIT
Show Decorator - GEMS
Jill Zinkus
12864 International Pkwy
Dallas, TX 75247

jill@gemsevents.com
214-388-5722 x1
GEMS will send all booked exhibitors a direct link/email with login information. You will not receive this information until you are fully booked in the show. Click HERE for additional details.
*Please check your spam for email
DISCOUNT DEADLINE: July 25, 2022
Orders must be received with payment to receive discount
BADGES
Exhibitor Badges:
Exhibitor badges are required to identify yourself as an authorized exhibitor. Exhibitors will not be allowed access during show days without a badge. Exhibitor badges are not required during move-in.
**Exhibitor badges will be picked up in the Show Office during move-in.
Five (5) exhibitor badges are provided for 100 square feet of space or smaller
Ten (10) exhibitor badges are provided for 200 – 300 square feet of space
Fifteen (15) exhibitor badges are provided for 301 square feet or larger
You are encouraged to drop off your badge each night in the Show Office so that your company does not run out of badges.
parking
2nd St. Parking Garage
201 East 2nd Street - Click HERE for the garage location
10-story, 1,000-space garage just two blocks west of the facility.
Entrances on Brazos and San Jacinto
Clearance Height: 6'9"

5th Street Parking Garage
601 East 5th Street - Click HERE for the garage location
5-story, 685-space garage just north of the facility
Entrance on 5th Street
Clearance Height: 6'11"
Parking rates:
2 hours - $5
8 hours - $10
12 hours - $15
Additional hour - $3
Click HERE and HERE for parking ramp maps.
Additional Parking Options
Premier Parking (surface lot)
705 Trinity St. – 7 minute walk (.3 mi)
One American Center
155 W 7th St. – 11 minute walk (.5 mi.)
Premier Parking (surface lot)
617 Colorado St. – 13 minute walk (.6 mi.)
Metropolitan Parking – Lavaca Garage
306 W 8th St. – 18 minute walk (.8 mi)
Metropolitan Parking (surface lot)
1010 Lavaca St. – 20 minute walk (.9 mi.)
Metrorail
Capital Metro's MetroRail stops right next to the Austin Convention Center. Click HERE for the MetroRail schedule.

Park ATX
Paying for parking is easy and convenient with the Park ATX mobile app. You can pay, extend and manage your parking session remotely with just a few taps. People can use up to two free 15-minute parking sessions every 24 hours through the Park ATX app.
Use validation codes FREE15ATX1 and FREE15ATX2. These codes cannot be used for the same session, and additional time past 15 minutes will be considered a typical parking session that will charge fees. New users may need a minimum wallet amount to start.
SpotHero
SpotHero is the nation's leading parking reservation app to book convenient and affordable parking, whether it's for an event, commute to work or even airport parking. Reserve your parking in advance and get there on time, stress free! Click HERE to reserve your parking spot for the show!
show hotel
Hyatt Place Austin Downtown
211 East 3rd Street
Austin, Texas 78701
Book your group rate for the Austin Fall Home Show here.

insurance
Show Management is insured against public liability and property damage claims arising out of the conduct of the show. This insurance does not cover exhibitors' property, which is placed on display at the exhibitor's risk. Every reasonable precaution will be taken to protect exhibitors' properties, but Show Management assumes no responsibility for any losses due to fire, theft, robbery, damage, accident or other causes. Please refer to items #4 and 5 on your exhibitor contract/application or contact Show Management if you have questions.
For any exhibitor needing to purchase insurance through the show, please click the link below for details.
http://buttineexhibitors.virtualmga.com
HOW-TO ENHANCE YOUR COMPANY'S ONLINE EXHIBITOR LISTING
Your basic listing will be uploaded to the website when you book your booth. Within 24 hours you will receive an automated email to enhance your listing. This link can be used multiple times and you can make updates and changes to your listing until ONE day after the show commences. If you have any questions regarding the online exhibitor listing or do not receive the link, please email Jen Kropf, JenK@mpeshows.com.

Need help with your listing?
View the tutorial video - https://youtu.be/ecSxq1oKuYg and the FAQs